When Brittany Scott, and her husband, Justin found out they were expecting, they never imagined having multiples. But the sonogram didn't just reveal twins or even triplets. Brittany and Justin were pregnant with four babies.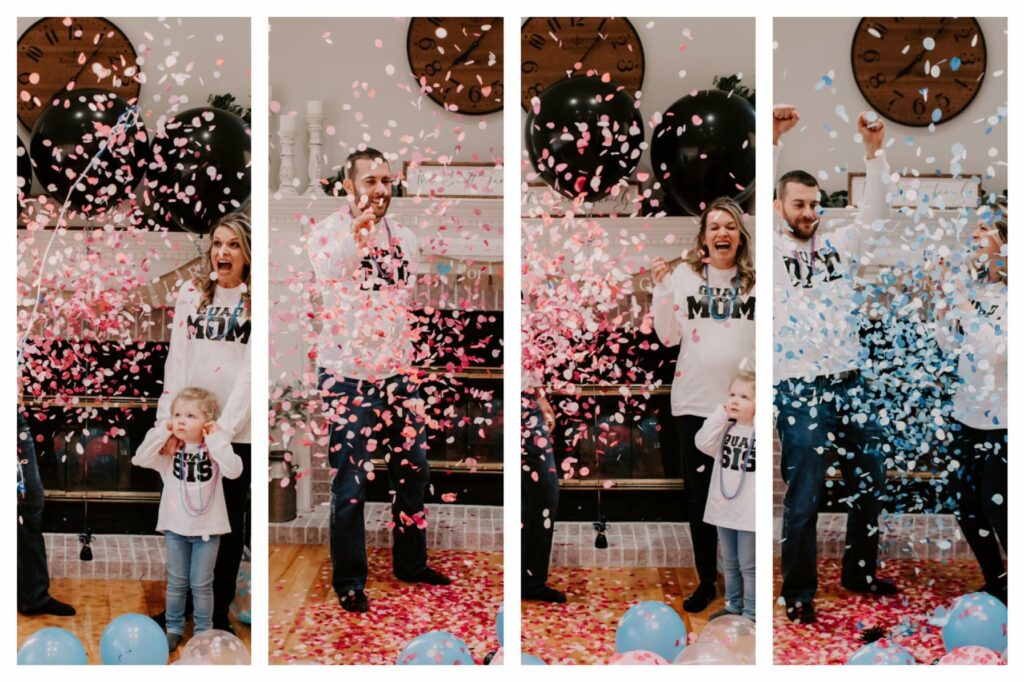 After 32-weeks, the couple welcomed the quads in April. The beautiful blessings are Hazel Joanne, Chase Kevin, Scarlett Janet and Paisley Patricia – all weighing in right around 4-lbs each.
We caught up with Brittany, a mom boss, who is now recovering from the pregnancy and birth of her four children. She tells us what advice she would love to share with other moms who are either expecting or looking forward to welcoming a baby or babies some day.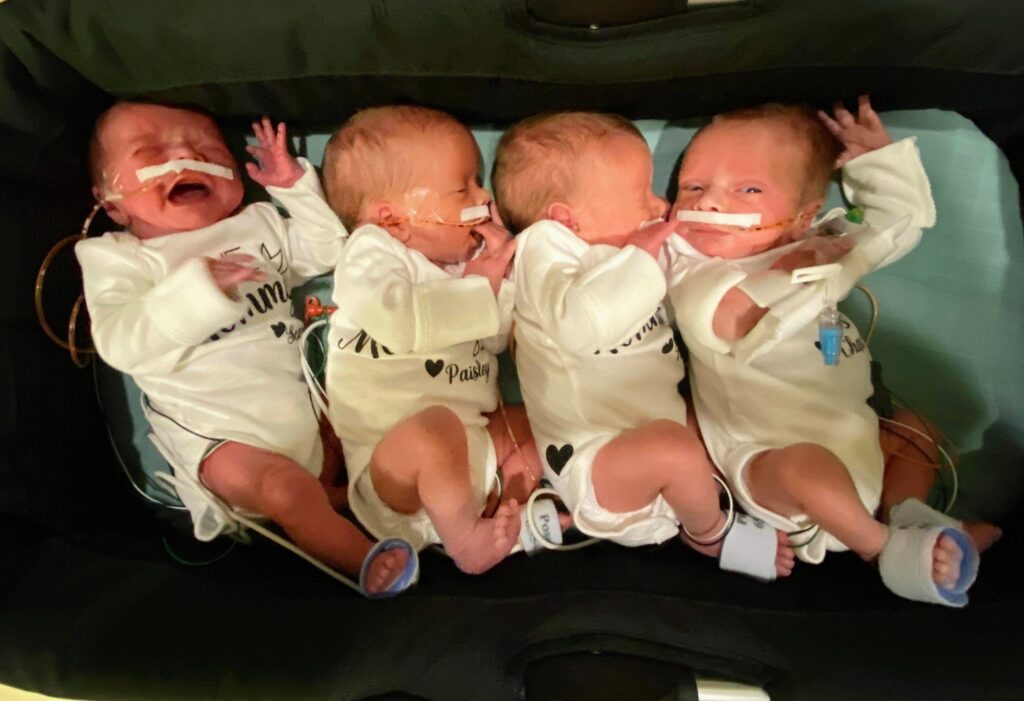 "Making it to 32-weeks made me so proud, but all that time I was so worried about their health. If I could go back in time, I would give myself the advice to not worry so much and have faith that everything will work out as it should. I encourage moms to worry less and embrace the new life story God has written for you. Now that I have met my babies, and heard how well they are all doing, it didn't matter how much I worried or how much pain I was in – because the recovery was rough – I was and continue to just be so happy we have four beautiful, healthy babies."

Brittany Scott
Though they are doing well, and growing stronger each day, they are in the NICU under observation until they meet all of the health checks required to bring the babies home.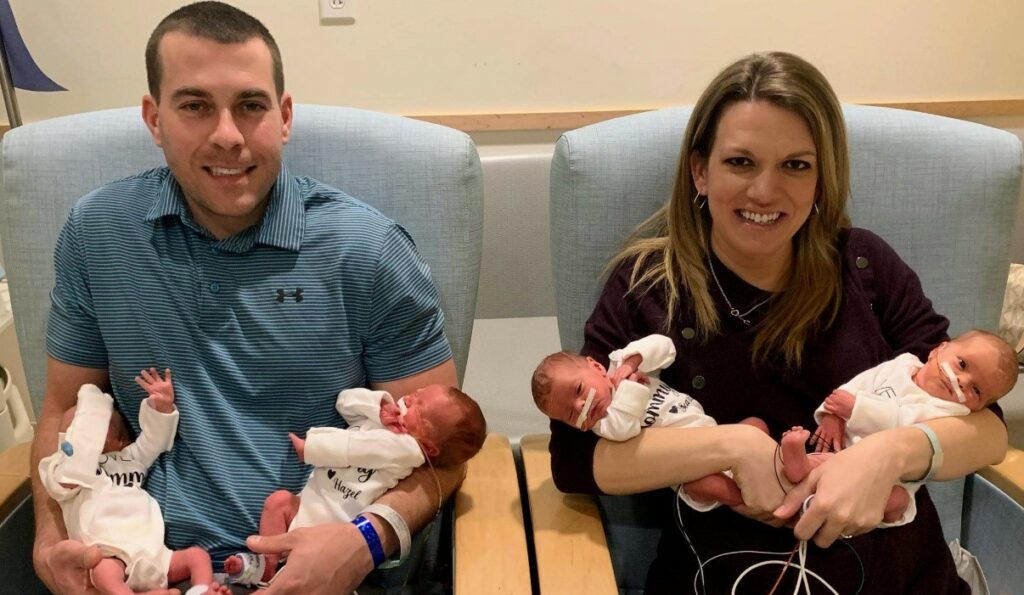 The Hope Rises community wishes Brittany and Justin so much love as they continue to raise their quads, with older sister, Savannah, as well.
For more stories that uplift the heart, head to our Facebook page here for daily heartfelt and hope-filled content.