Our Hope Rises correspondent, Vilona Trachtenberg sat down with WNY Thrive's Founder to talk more about his upcoming event, "Network for a Cause" and how you can help us support two incredible organizations – Kaely's Kindness and The 11 Day Power Play. Check out our interview with the incredibly inspiring Ken Lockwood about his passion and mission for giving back and supporting small business.
Talk a little about Thrive Hive and what you hope attendees get out of it. What's your motivation for putting on this event?
Last year's event was a success. We were able to bring the community together to rally around common causes, including raising money for great WNY charities, supporting local businesses, and networking and socializing. We received very positive feedback from both our local businesses and attendees, which made it an easy decision to host a larger event this year at a more central location.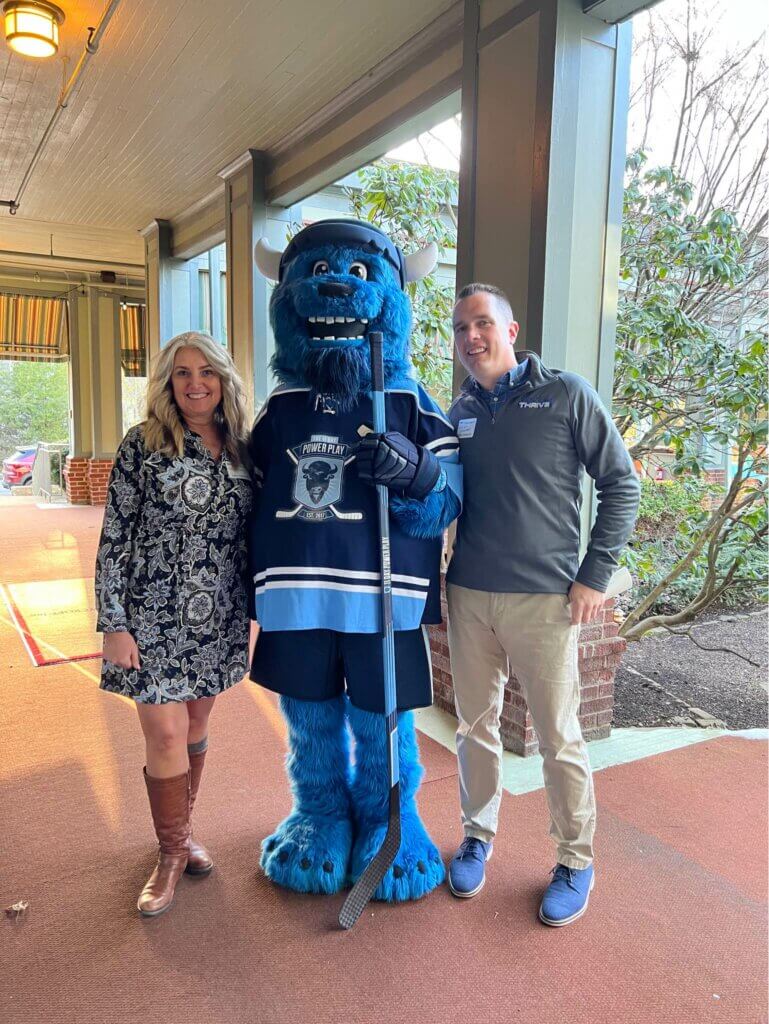 Why did you decide to support Hope Rises, and the other organizations you've chosen? 
Our purposes align. Since the pandemic, the world seems increasingly inundated with negativity and bad news. As a glass half-full, positive person, Hope Rises was an easy choice for me because the stories are always uplifting. When I spoke to Kate, she talked about Kaely's Kindness and her love for supporting that organization. I knew a girl who was supported by Kaely's, so it came together quickly. We have supported the #11DayPowerPlay since the beginning. I love the organization and the beneficiaries, and Mike and Amy Lesakowski are inspiring community leaders who have made it their mission to fight cancer and raise much-needed funds. Personally, I am a survivor, and I have lost my father and aunt to cancer. My mom has also fought the disease, as have so many others.
What changes have you seen in WNY Thrive over the past year since the first "Thrive Hive" event? What's evolved?
The 2022 event presented an opportunity to forge new relationships, and since then, I have met many people who have stepped forward to help the community, support other small businesses, and become familiar with the WNY Thrive brand. As a group, we came together to support the victims of the Buffalo Blizzard and perform other random acts of kindness for complete strangers. What astonishes me is the number of people who anonymously donate money, volunteer behind the scenes, or support the community in ways that people would never think of.
What do you see for the future of WNY Thrive and Thrive Hive? What's your motivation to keep going with these endeavors?  
I am committed to doing everything in my power to align with good causes and spread hope and kindness in the world. In 2020, I had a near-death experience that made me reflect on the legacy I am leaving behind and the world that my kids and their kids will grow up in. That life-changing event created an opportunity for me to self-reflect and ask myself, 'Am I doing enough, or can I do more to change and make the world a better place?' As long as there are like-minded people who share my passion for improving the quality of other people's lives, we will continue to organize Thrive events.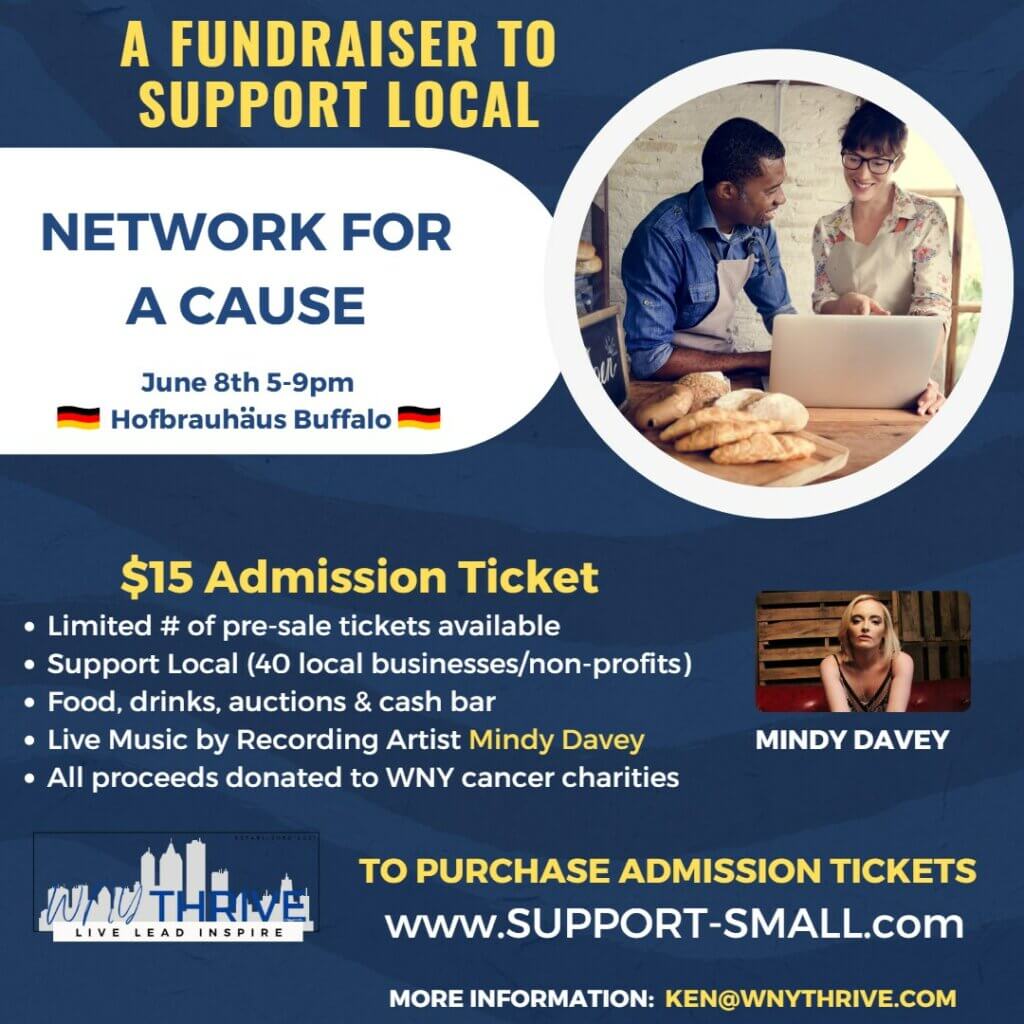 Feel free to include anything else!
We invite you to join us on June 8th at Hofbrauhaus Buffalo for our 2nd annual fundraiser. Our goal is to raise $15K for the 11DayPowerPlay and Hope Rises, which support cancer causes such as Make-A-Wish WNY, Camp Good Days, Roswell Park, Oishei Children's Hospital, and Kaely's Kindness. All proceeds from the event will be donated to these organizations. A $15 ticket includes food, soft drinks, live music, auctions, and the opportunity to support over 40 local businesses. Tickets are available here.