"Put down the gun and pick up a flower."
Catherine Costello, a Chicago native, shared a mantra that Dr. Andrew Holmes believes in – a mantra that Catherine and Andrew live by every day through the organization that Catherine started in 2004. According to Catherine, Andrew is a community activist who works to end gun violence in the Chicago area. Having lost several family members due to gun violence, Andrew continues finding ways to improve the quality of life for people in their community.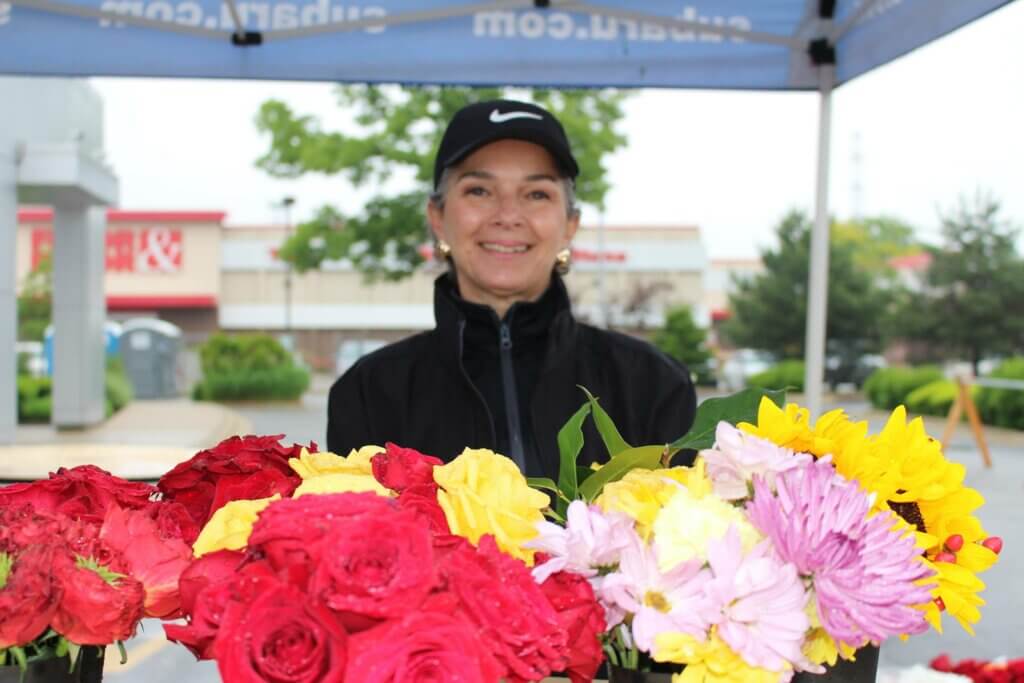 He also began Andrew Holmes Foundation, which believes that you must have vision and a plan of action to make the difference.
With his vision, he regularly volunteers for Bloom 'n Toss, the organization Catherine created which spreads joy by providing flowers to the community. Though he works with strong government entities to minimize gun violence, he also believes that something delicate and largely decorative can have the same effect – flowers.
How Bloom 'n Toss Began and The Organization's Evolution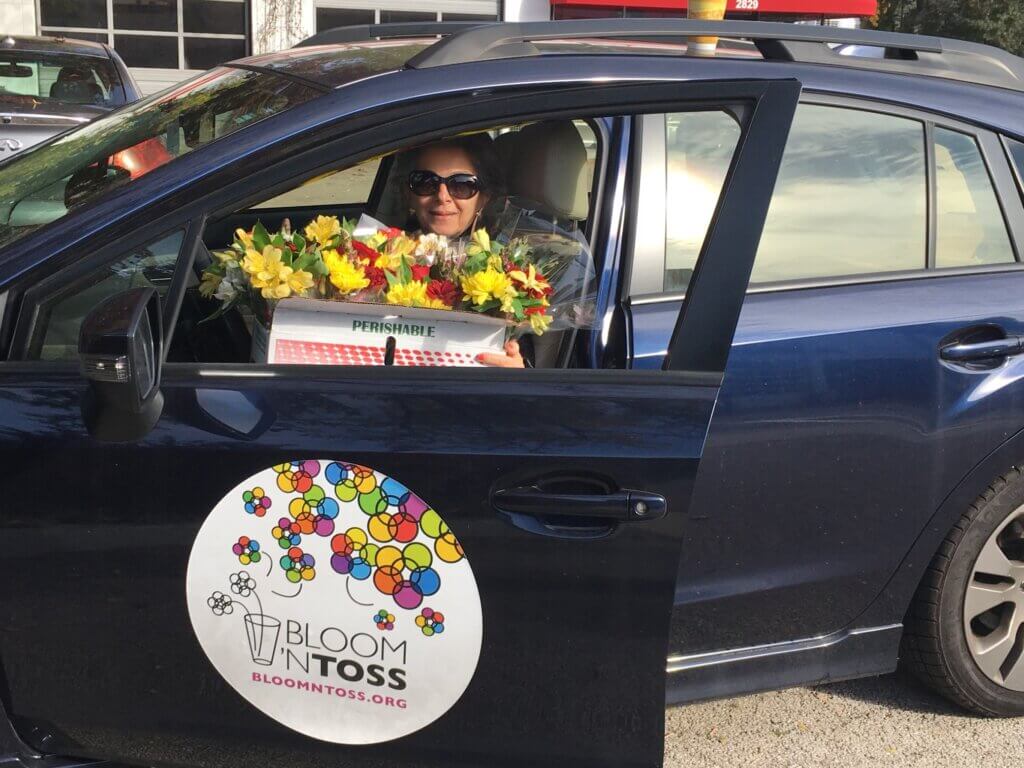 Forty years ago, Catherine Costello taught fifth and sixth graders at James B. McPherson Elementary School, where she collaborated with her students and created the "Golden Society Club" – her students wrote letters to senior citizens in neighboring nursing homes. The nursing home residents wrote back to students, as they were grateful for the notes they received from the club. This sensitive spot that Catherine had then, and still has in heart for the elderly, paved the way for Bloom 'n Toss.
According to the organization's website, Catherine started this initiative when she and her daughter Alex were at a grocery store and saw workers at the store throwing out expired flowers from the florist department. Catherine noticed the flowers were still in good condition and didn't want them to go to waste.
Catherine asked if she could bring the flowers to a local nursing home instead, as she wanted to bring joy and pay a visit to those who may not always get to experience that.
Nearly 20 years later, Catherine's all-volunteer core group – Garry Apelian, Janice Cha, Steve Colello, Patrick Cutrera, Dr. Andrew Holmes and Monena Uykimpang – still brings her vision to the community.
The team coordinates the flower donations from a large list of businesses including Heinen's, Mariano's, Trader Joe's And Whole Foods, creates arrangements and delivers them to recipients, while continuously building a community network.
Catherine is adding other elements to Bloom 'N Toss, too. She has teamed up with organizations like Sisco to rescue food to bring to those in need. She realizes food lines are growing, and even working married couples are in food lines, sometimes unable to afford provisions. When people come to pick up food, they also receive flowers.
"With these donations, hungry people and people in need are fed, and they are also surprised to receive flowers while they're in the food line," Catherine said. "[Sometimes] they take the flowers first, because they very seldom get flowers."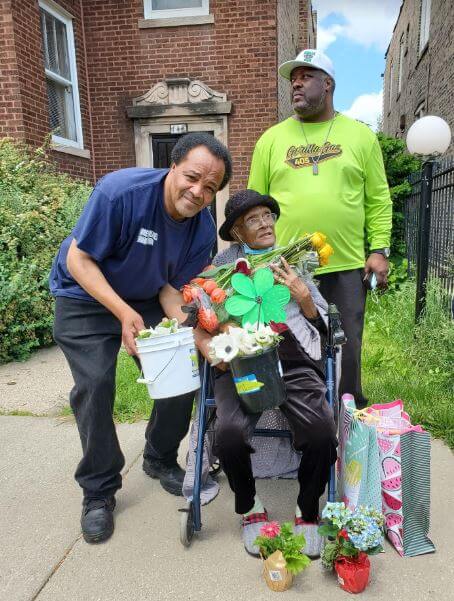 Bloom 'n Toss Practices Inclusion
The organization continues providing flowers, and now food, to three dozen groups and strives to be inclusive. They deliver flowers to those who live in nursing homes, and bring joy to people with disabilities, the homeless population, veterans, at-risk youth and patients with Alzheimer's, among other groups. Throughout the course of a year, Catherine and her team deliver 1,040,000 flowers to 130,000 people through 5,200 deliveries!
One of the groups she works with is Black Men United, a national association that reinvigorates Black communities through Black Men leadership. She recently partnered with them and several other organizations to provide flowers to the community ahead of Mother's Day. She also worked with Black Men United to find local community groups to bring food to and help populations in their area.
Aside from the various community groups she provides flowers for, she also uses them as a tool for empowerment and inclusion. Bloom 'n Toss was set to provide floral arrangements for an American Cancer Society "Relay For Life" event. Steve Colello, the store director at Jewel-Osco, teamed up with Little City, a living environment for people with disabilities, where the residents there created all the arrangements for the event.
Catherine also remembers a distinct moment when her team delivered flowers to a nursing home. She handed a bouquet to one of the residents there – Edwin – and the moment resonated immensely with her.
"He said, 'I used to be a gardener.' Our jaws dropped," Catherine said. "We had no idea. You never know what kind of feelings it resurrects in people … this is a nice way to remember these people all the time in a special way with flowers."
To find more information about Bloom 'n Toss visit their social media channels: Instagram | Facebook
This blog was contributed by Hope Rises freelance writer, Vilona Trachtenberg. You can find out more about Vilona here.