This May, a new event is coming… a festival of TACOS! Oh, and there will be music. Lots of Music. In fact, music all day long. All of the bands are playing to raise money for suicide prevention charities. That's right, a day of music and tacos for a great cause.
DaisyChain's Taco Fest is coming to Santora's Pizza Pub and Grill on May 6th. The event starts at 2 pm and there will be music, entertainment, and more throughout the day!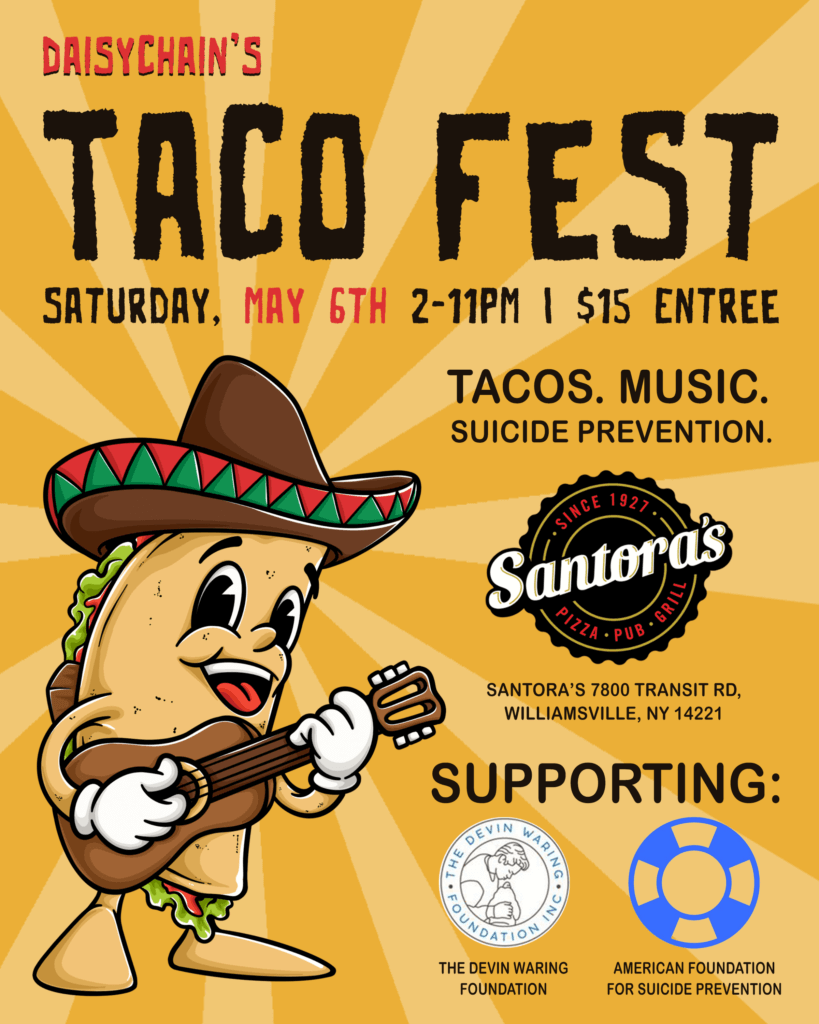 Why does it matter? Taco Fest matters because YOU matter. Taco Fest actually started years ago in a high school. There wasn't music. It was just tacos served at 10 AM after a student convinced his teacher and class to make Taco Fest a thing. That student was a close friend of ours. He was the type of person who would get everybody to sing along if "Sweet Caroline" came on. Well, actually, he probably put it on. We [Joe and Matt] were fortunate enough to play Rock N Roll with him. The good stuff – The Beatles, Pink Floyd, AC/DC, Green Day, The White Stripes, Rage Against the Machine.

In 2019, we lost our bandmate, classmate, and most of all, our friend. Suicide is preventable. Too many people have lost friends, family, and loved ones to suicide. This event is a celebration of life, love, and spreading the message that NO ONE is alone. 

All proceeds are going to The Devin Waring Foundation and the American Foundation for Suicide Prevention.
Tickets can be purchased at: https://bit.ly/3ZPZoQg. Tickets can also be purchased day of!
Check out the event on Facebook: https://fb.me/e/2Kc7Y06Xq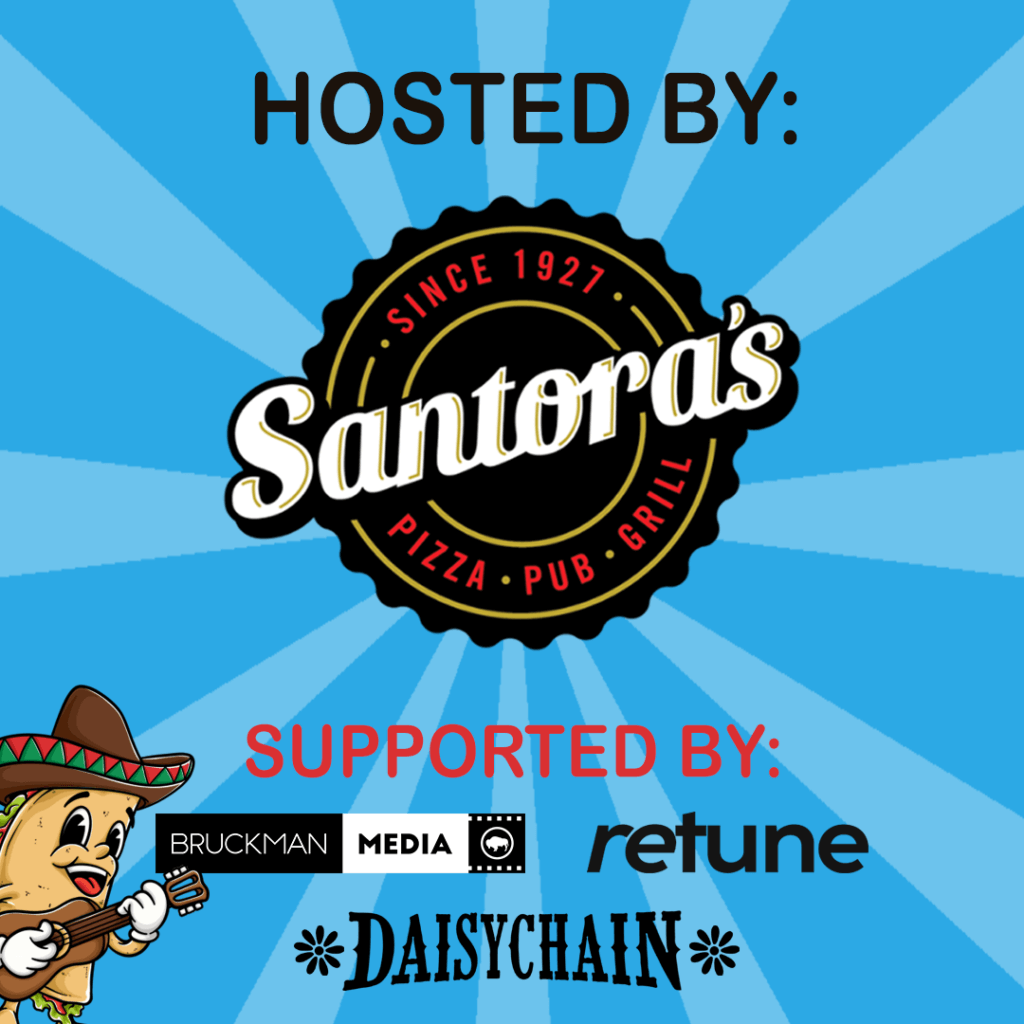 This blog was provided by event organizer, Matthew Riley of Retune Marketing.