Caren Cahoon's daughter, Emelia, is a bright 11-year-old with a shining ability to make others around her feel joyful. The Orchard Park girl and her family have had their struggles, with Emelia being diagnosed with cerebral palsy at just 11-months-old. But it is their commitment to ensure that Emelia always feels empowered and included.
"Oh, her face and smile – so many remark just how much joy she brings and what a light she is," Caren exclaims.
Emelia was born at 27-weeks, and as she got older, her physical condition worsened, as did the additional challenges she faced.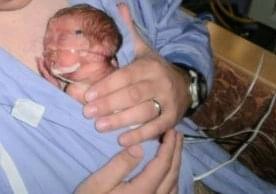 "She has tight muscles from dystonia – which really controls her daily life. Her arms and legs are extremely tight and she struggles – even simple tasks like putting a fork to her mouth when she wants to eat."
The dystonia has robbed Emelia of her voice. She uses a device to communicate and her mom says she often feels frustrated by the reality and pain caused by the dystonia.
"We were walking through Target recently and she got really excited when I mentioned needing Children's Advil," Caren says. "Her muscles cause her immense pain and medication gives her that relief."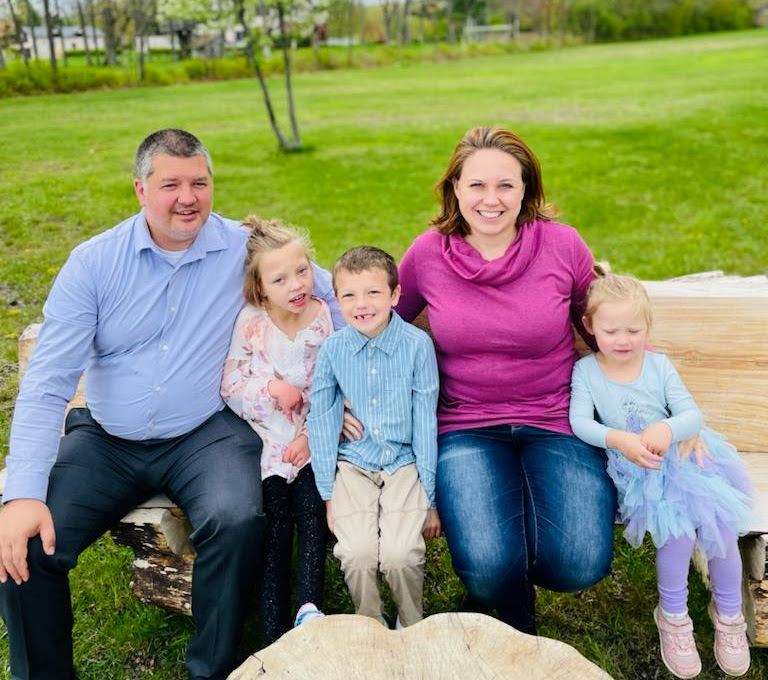 Through the challenges, Caren says her community and organizations, like The Make Lemon Aide Foundation for CP, have enabled them to feel supported and hopeful. Make Lemon Aide is a foundation for cerebral palsy where everyone is welcome and celebrated.

"I don't want to think where my daughter would be without Make Lemon Aide and the therapy they offer," Caren explains. "It's life-changing."
Make Lemon Aide was founded by Lauren Walier, who was born at just 14 ounces and was diagnosed with CP at the age of one, but never allowed that to stop her from achieving her goals. One of her most inspiring accomplishments was progressing from needing a wheelchair to fulfilling a dream of becoming a ballroom dancer.
Make Lemon Aide offers grants and access to cutting edge treatment and programs that focus on inclusion. The upcoming Laps of Love Walk – also known as the Walk/Run/Roll in Lauren's Shoes – is a necessary annual event, bringing in critical funds for the organization.
With re-opening still in the works because of Covid, this year's event is dual hybrid, both in person and virtual, depending on your personal preference. The event, running from June 6th – 13th, gives supporters the option to participate in person, with masks and while social distancing at Buffalo's Waterfront, or virtually from any location, like a park or neighborhood. The goal is to enjoy the great outdoors, while raising necessary dollars for Make Lemon Aide.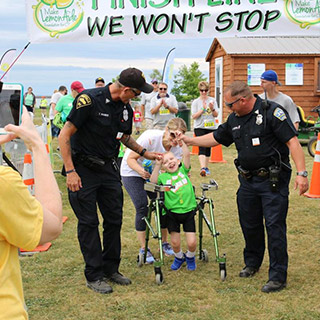 "Rather than going completely virtual, it was important to us to step back and get creative," says board member and Lauren's aunt, Carol Walier. "We are proud that the 'Laps of Love outdoor inclusion exhibit' will not only educate our community, but celebrate all abilities while keeping everyone safe, as we cannot all be together this year."
Caren will never give up hope that her daughter will be able to walk on her own, independent from any assistance or device. With the therapy made available because of Make Lemon Aide, along with consistent encouragement and kindness from the organization's team, Caren has complete faith that her daughter will get there one day.
Do you wish to support kids, like Emelia, through the Laps of Love Walk? Find out all of the information you need to know to participate by clicking here.