William Douglas is a visual, multimedia artist who experiments with collage, drawing, painting and sculptures. He also creates mandalas with vestiges of faces and bodies intertwined into mandalas.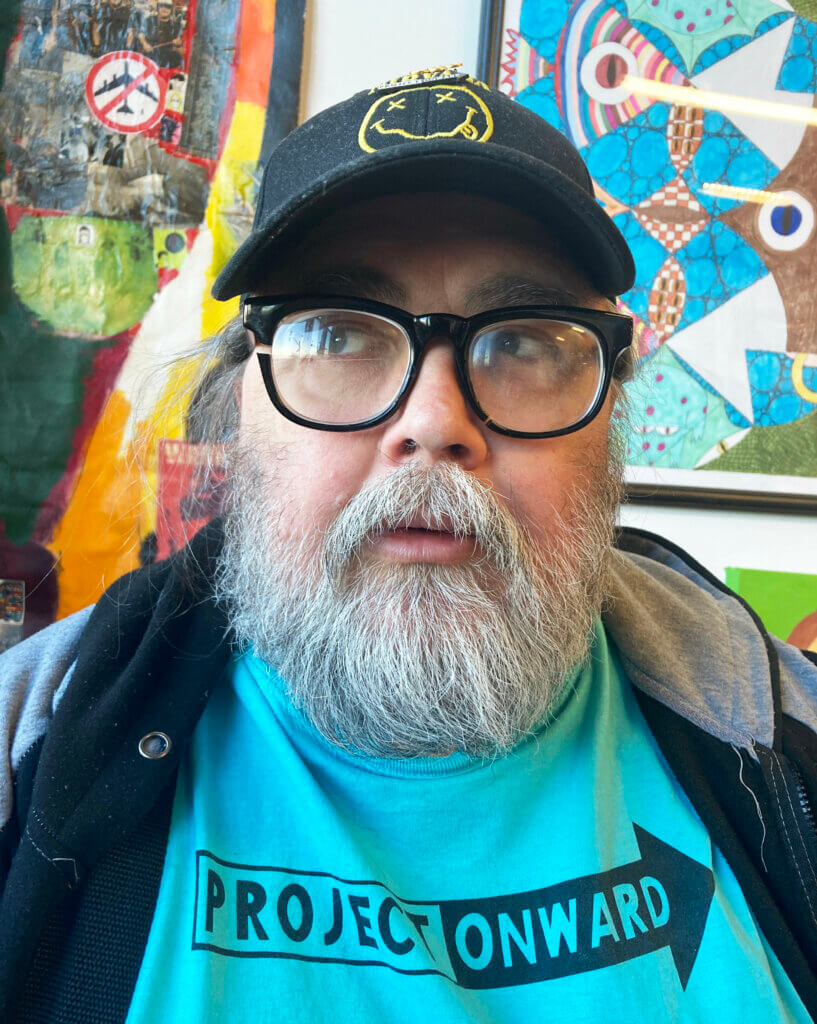 A decade ago, Douglas suffered a stroke, and lost mobility in his dominant hand. His passion for art and creation continued. Through support from a Chicago based nonprofit and the arts community, Douglas retaught himself how to produce art with his left hand, and continues constructing pieces and exhibiting his work.
Project Onward, a nonprofit art studio and gallery, has provided the conduit for creation and revival to artists in Chicago, like Douglas, since its inception in 2004. The nonprofit gives artists with disabilities, beginning at age 18, a safe space to design, flourish, and exhibit their work.
Project Onward provides all necessary materials to the artists in any medium they desire, and supports their process. According to Troi Roberson who oversees the nonprofit's web, social media, and communications, a team of studio facilitators are there to support and help refine the process, and are there for the artists if they have any questions or desire affirmation. Project Onward also ensures there are specialized artists on hand to provide support with more technical knowledge for those artists who work with ceramic or fiber arts.
Aside from providing a studio space, Project Onward also displays the artists' work and curates monthly exhibits. Shows are a mix between ensemble shows with pieces from all artists that submit work, and solo shows from longstanding Project Onward artists. Artists earn 50% of proceeds from each original piece of artwork they sell.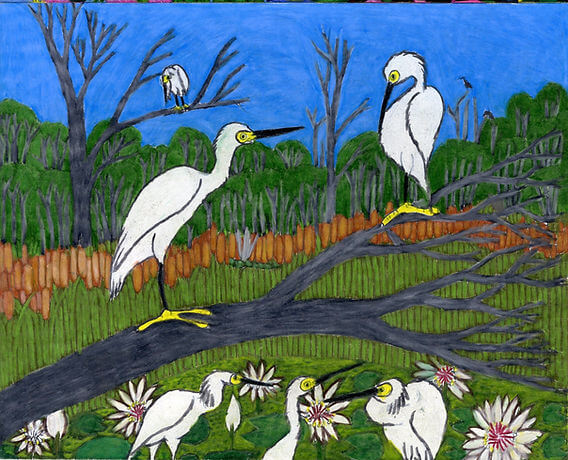 Blake Lenoir's "In Countless Multitudes," is currently on view at the gallery. Lenoir, who has been with the organization since 2004, widely focuses his art on conservation efforts, and according to Roberson, his art is an extension of his life's devotion to conservation and ecology.
"Nature is a passion. It's my culture, pastime, and religion," Lenoir told Roberson.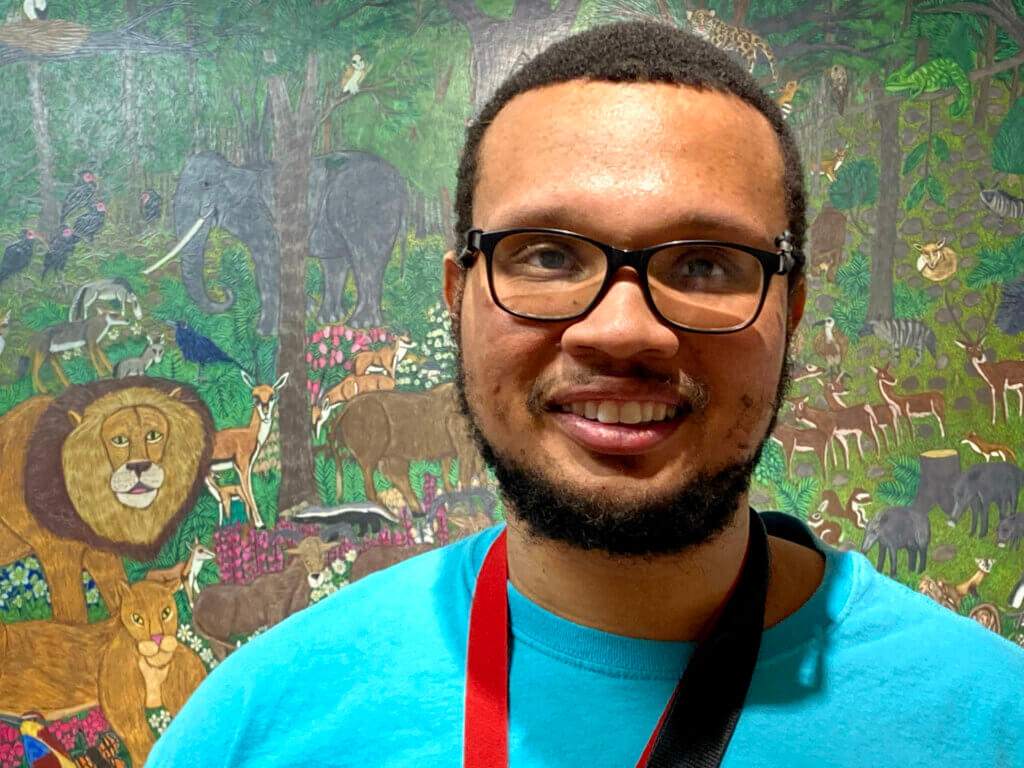 Lenoir documents and preserves nature through his work. In his art, he displays packed scenes classifying different ecosystems. He begins his creative process by selecting a biome or ecosystem and studies it for months. He studies each feature and the relationships between the plants and animal life, and fills his compositions with creatures from the ecosystem he chose to highlight. He features animals and plants that are currently living in that ecosystem, but also extinct.
"[He does this] to celebrate the life that exists in these regions, but also life that's been lost that we can be more conscious about," Roberson said.
"In Countless Multitudes" is on view until March 10, and the next exhibition is an album show, where the artists will recreate their versions of musical albums that are meaningful to them.
Visit the gallery at Bridgeport Art Center / 1200 W. 35th St., 4th Floor in Chicago
This piece was written by Hope Rises Contributor, Vilona Trachtenberg. Follow her work by clicking here.