This is Maryanne McMahon and her husband, Sean. They have been putting on their Santa hats since 2013 and delivering Christmas trees and other holiday décor to their local children's hospital, Oishei Children's Buffalo, to make the holidays a lot brighter for families that are unable to leave their hospital rooms.
"This makes our ninth year," says Maryanne. "That's crazy to me."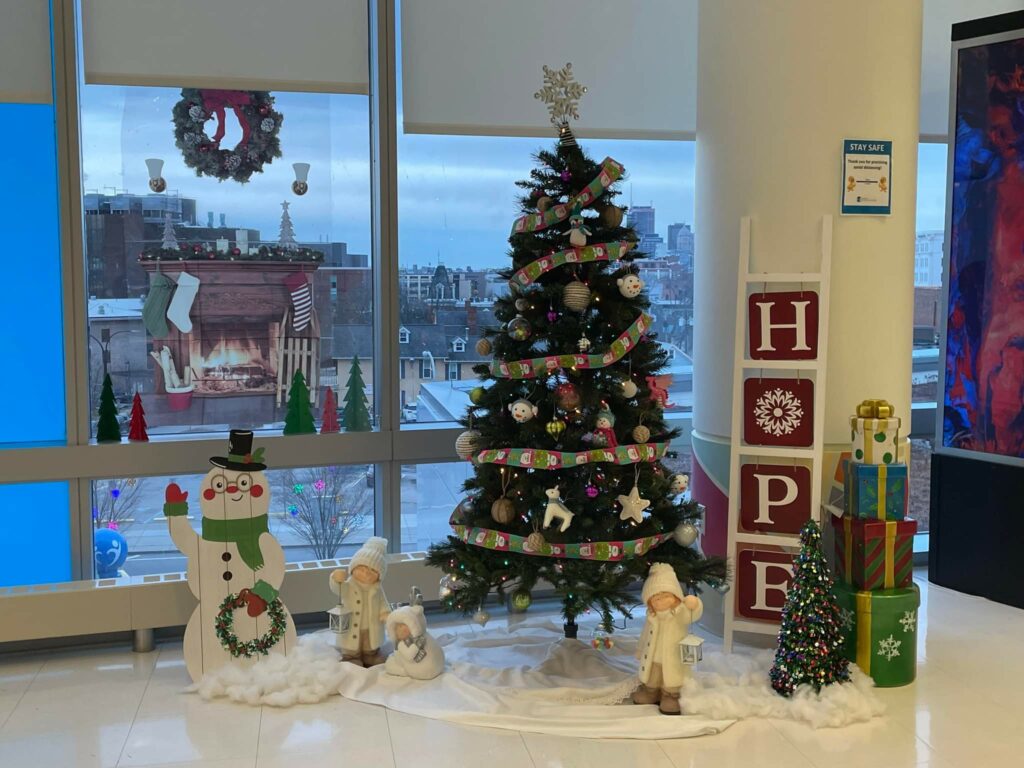 The magic all started when the McMahons were volunteering at Ronald McDonald House in their community and met a family with two of the children battling cancer. Maryanne said they gave the family a Christmas tree as a way to bring them hope at a time when two of their kids were fighting so fiercely.
"We then thought, we don't need to know the kids to help. The next year, we started giving trees at Roswell [cancer center] and then moved to the children's hospital."
Each year, dozens of kids are blessed with not just a beautifully decorated Christmas tree, with ornaments themed after each child's likes, but also décor to brighten up the hospital rooms and lounges. What really touches Maryanne and Sean's hearts is that the children take their Christmas trees with them when they are able to leave the hospital and then utilize them for the next Christmas at home.
"How lucky I am to get to do it," says Maryanne. "I know very well the power of kindness – it's life-changing and it's needed.
She goes on to say, "We started it because we wanted them to have a Christmas tree in the true meaning of it… the intimacy of it, the personalization of it, and the hope it brings."
Childlife specialist, Micalene Schwartz helps to organize this transformative giveback project, especially since the pandemic hit, and adds that Maryanne and Sean are leaving a lasting impact.
"I've had several caregivers tell me that they sit with their coffee in the morning, staring at the lights on the trees and it gives them so much hope and a sense of peace."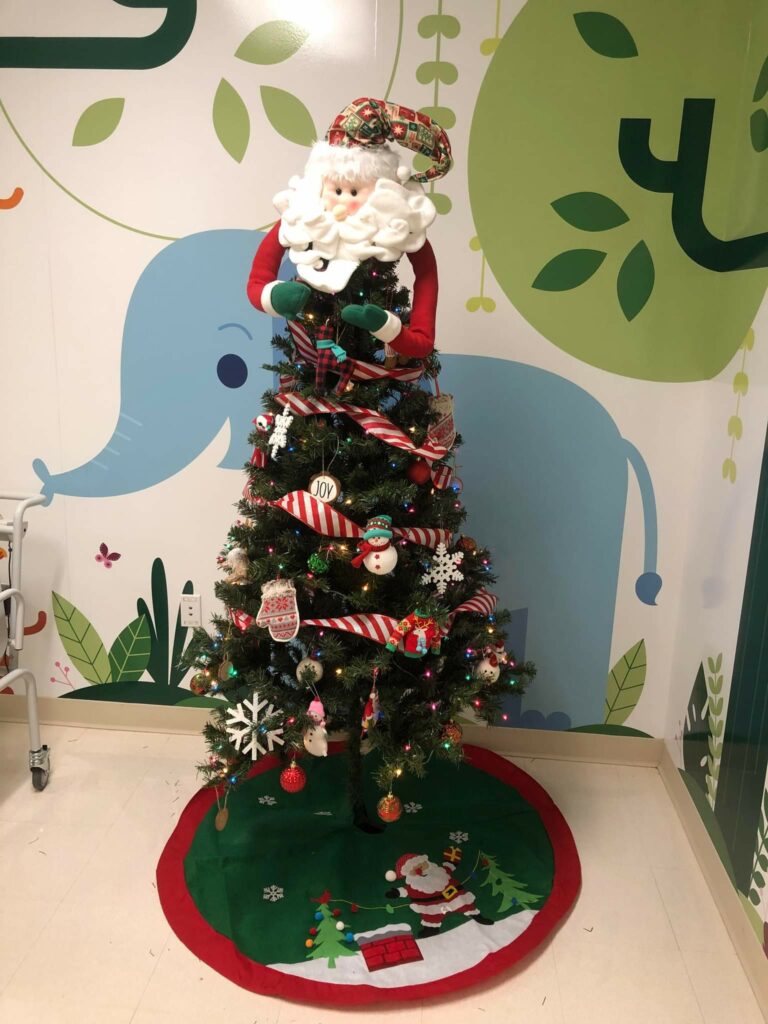 Follow Hope Rises on our viral Instagram and Facebook platforms to read more stories of hope and love across the globe.