A homeless dog, Kira, was found wandering the streets of Kolkata, India, where she was malnourished, traumatized and skeleton-like.
Stray Dog Support Inc., a nonprofit that rescues international dogs, brought this now-healthy stray to the U.S. and into Natalie Vazquez's home in Pittsburgh in March 2020.
As the dog rescue volunteer pulled into her driveway to drop off her new dog, the excited soon-to-be dog foster mom greeted a shaky and scared Kira.
Vazquez realized that Kira herself had a story and a past, and that transitioning into her home wouldn't be seamless.
After Vazquez gave her new pup food, water, a bed and freedom to roam her apartment, her personality shone. For weeks, Vazquez would pick her up and bring her outside to go to the bathroom. Kira would then run back to the door in desperation that Vazquez was going to leave her outside. Vazquez saw fear in Kira's eyes. Kira had only known life back in India as a stray – where she was so sick that she required IVs to nurse her back to health. Finally, Kira got used to Vazquez and started showing affection.
Vazquez knew she didn't want Kira to transition to a new home again.
She looked into the pup's eyes and said, "You're home, girlie. No more foster change, no more transitioning, no more worries."
Vazquez immediately hugged and adopted Kira the next day.
It was that interaction with Kira that showed Vazquez the plights that international street dogs face, and ignited her decision to help more dogs like Kira get adopted.
Kira's full first name, Kiran, meaning "ray of light" in Hindi, inspired Vazquez to start her new impact venture – Halo Luminary Candle Co. With the tagline Every Ray Supports a Stray, she set out to share Kira's warm spirit and light with others, while donating a portion of the proceeds to Stray Dog Support Inc.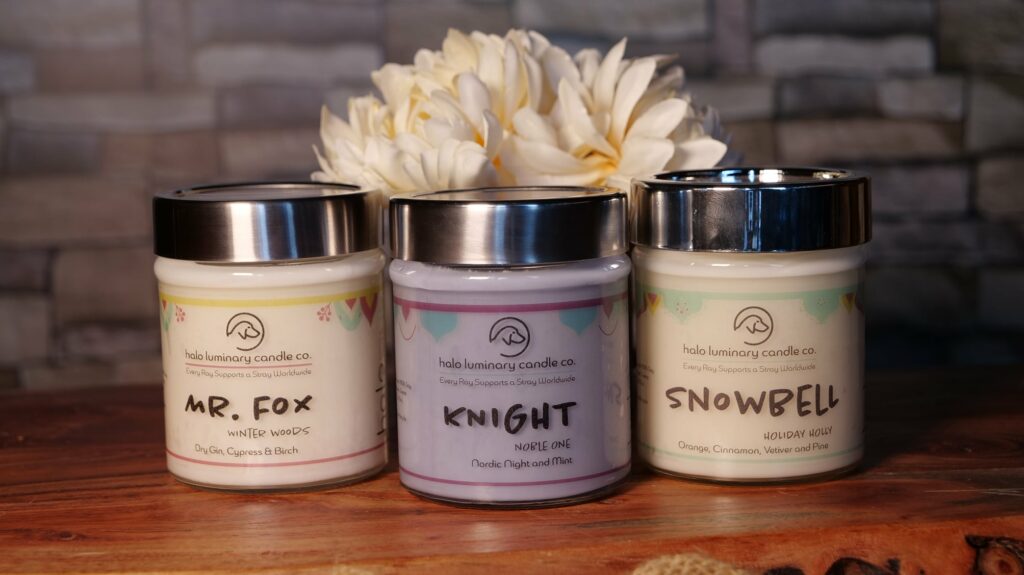 She sells all-natural, high-quality, home-made candles that she creates in her self-proclaimed "candle cantina" space, where she experiments with different scents, hand pours, labels and packages her candles.
So far, she has created 300 candles – naming each candle scent after rescue dogs that are part of Stray Dog Support Inc. – in hopes that these candles connect more strays with forever parents.
"I've always wanted to start my own business, but wanted it to be within a focus that I was extremely connected with and passionate about," Vazquez said. "It all began to flow once I realized that selling candles connects Kira's story to a greater mission."
The greater mission is Stray Dog Support Inc., based out of Wisconsin, that works to better the lives of international street dogs. This organization supports underfunded shelters, transports street dogs and provides emergency medical care, spay and neuter programs and vaccination programs.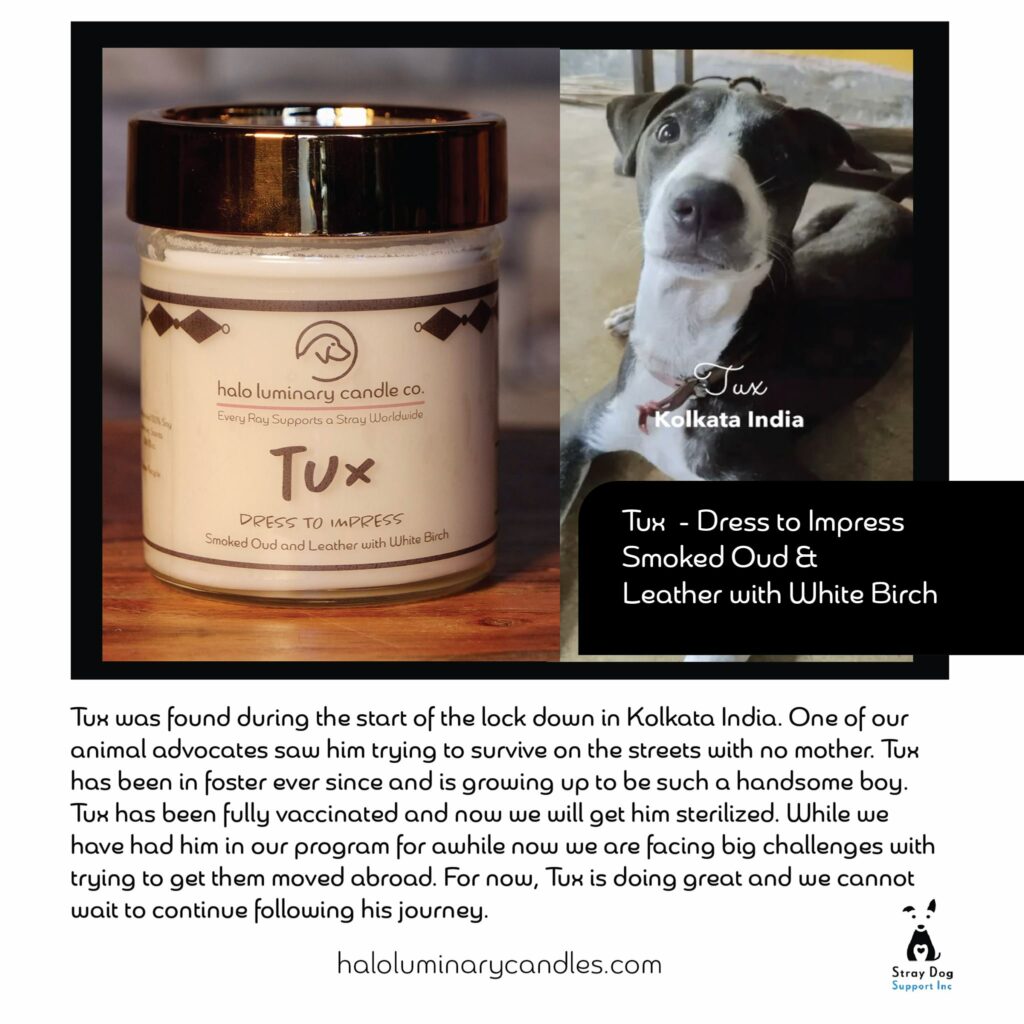 [It is] humbling, gratifying and fulfilling to see the progression of animals overcome past traumas and begin a new life," Vazquez said. "The funds my business contributes is going to a nonprofit I'm very passionate about. The voiceless, such as animals, need humans to be their advocates and give them a second chance."
This article was contributed by Vilona Trachtenberg, a professional writer out of Buffalo, NY. You can find her by clicking here.