T.J. Lignos was installing a floor in a Buffalo, N.Y. suburb when Winter Storm Elliott reared its deadly head. As T.J. was leaving the job, he became stuck in his truck with his trailer for 15 hours with an empty gas tank.
A man who was out helping others saved T.J. The kind stranger helped T.J. and brought him back to his home. T.J.'s rescuer, along with the man's wife, gave T.J. food and helped get his truck out. But, as soon as T.J. started driving, he only made it to a parking lot near his house and ran out of gas.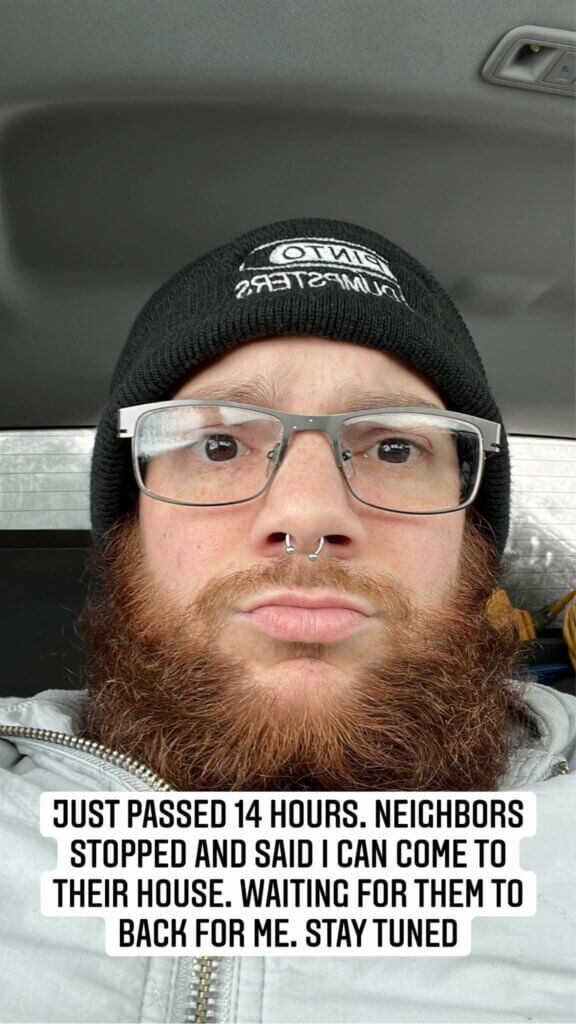 Luckily – the original man who helped him showed up in a four-wheeler to help him again. The man took T.J. close to his house and then T.J. started walking. He almost gave up but then he saw his house – the end to his nightmare was near.
After sleeping for 16 hours and trying to process his near-death experience, he was able to get his truck and trailer home.
Knowing what he had just gone through and knowing what so many others in Western New York were going through, he knew he had to help – to return the favor that the kind stranger did for him. T.J.'s friend had the same thought. His friend messaged him and asked if he wanted to help. He immediately agreed, and with permission from the City of Buffalo, they went to look for people to pick up and help.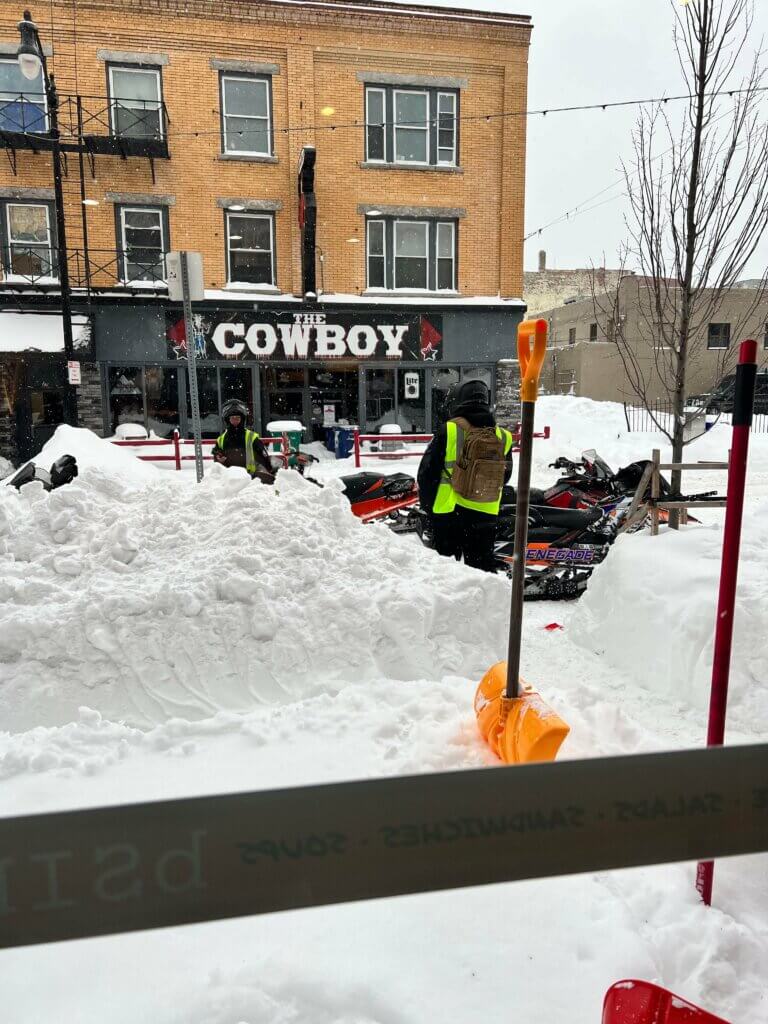 For hours, the duo scoured Facebook groups seeing who needed help where. A member of the "Buffalo Blizzard Response" Facebook group became T.J.'s dispatcher and told him where to go – and he transported people to the hospital.
"Being stuck, the man tried to help me," T.J. said. "I always think – if I'm in a position to help, I always want to help."
He also connected with the "#BuffaloResilience" Facebook group and helped put together and deliver 800 meals, canned food, diapers, and supplies from donations, as he was the only one that was helping with a truck at the time.
His family even had a belated Christmas dinner, but he didn't join. Instead, he continued picking up and delivering items where snowmobiles couldn't get to.
T.J. continues volunteering, and realizes he can't do enough to repay the people who've helped him throughout his life, and throughout the past few days of the blizzard.
"That's what neighbors are for," T.J. said. "This city has made my dreams come true."
Vilona Trachtenberg is a professional writer out of Buffalo, NY and is a regular contributor to our award-winning content.