By: Hope Rises Ambassador, Vilona Trachtenberg
The COVID-19 pandemic may have slowed down many activities, but the beat went on for dozens of people in the special needs community. This is because of danceability.
Danceability is a 14-year-old nonprofit in Buffalo, N.Y. that provides specifically-catered dance and fitness instruction to youth and adults with special needs. Each year, 100 dancers are paired one-on-one with volunteers and receive personalized instruction weekly during 45-minute classes, and then each class learns a dance during the season and showcases their dances in an annual recital.
Due to the pandemic, however, danceability had to adapt and change its methods. For months, the studio had to remain closed for in-person classes, but the instructors immediately began teaching virtual classes. The students were able to maintain their weekly routines, and see their fellow classmates as best as they could. The dancers went from seeing and hugging each other and their volunteers weekly, to seeing each other on separate Zoom screens.
When the studio reopened, though, most students came back, but some students weren't able to.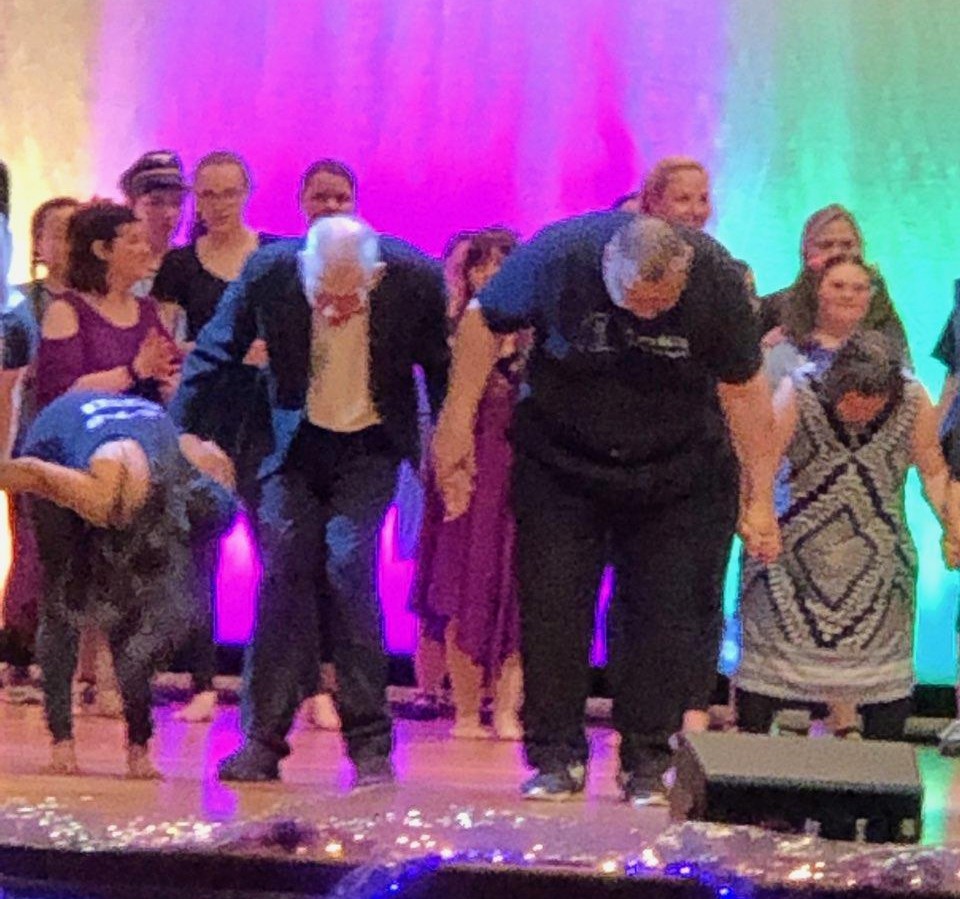 Albert Turner, 70, is one such dancer, and before the pandemic, he had been a dancer at the studio for the past eight years. Paul Webster has been his dance class volunteer that entire time.
Each week in class, Albert would arrive with his signature big smile, his love of doing the twist, and the friendly handshake he readily gave to his classmates and staff at the beginning and end of class. Though Albert is nonverbal, Paul could always tell how happy Albert was to be in class, and really missed dancing with him.
Though Albert and Paul spent months apart outside of the dance studio, the duo was able to reunite.
This past December, danceability created and delivered holiday packages to several dancers, including Albert, and Paul surprised Albert by bringing the gift to him. With maintaining a safe six-foot distance, Paul could see Albert's smile, even through his house window. When Paul stepped inside Albert's hallway, he saw Albert proudly donning his danceability T-Shirt. Paul was able to return the same friendly gestures that Albert always gave him: a big thumbs up and a smile.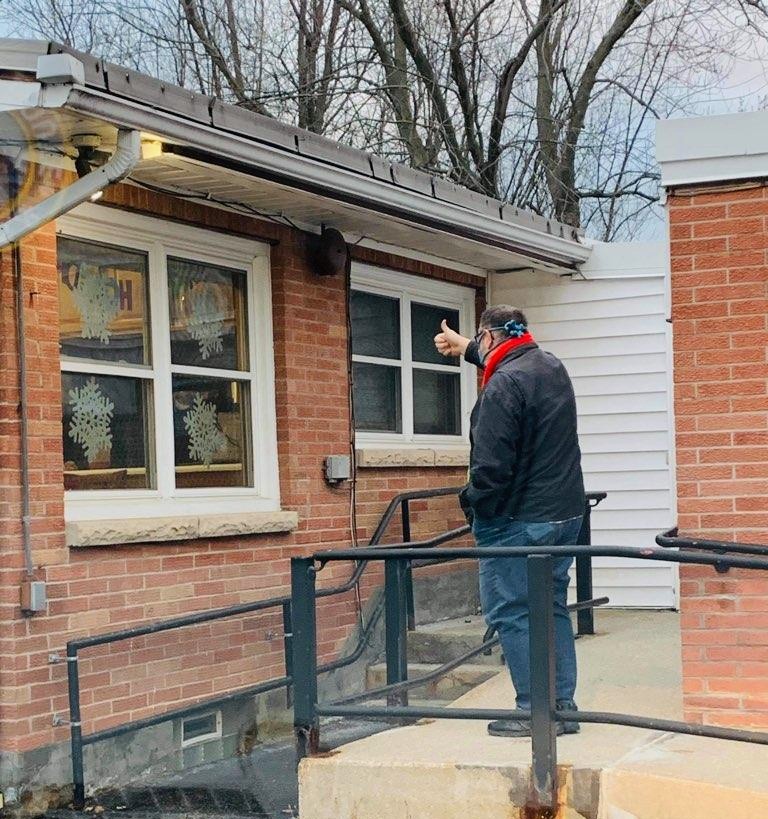 Then Albert did something Paul never heard him do in their eight years of dance friendship but will never forget – he said Paul's name out loud.
"He had always just smiled and shook hands, and for him to say my name – that was absolutely amazing."
Aside from spreading positivity to the dancers outside of the classroom, the danceability staff knew they had to do something special for the students who were able to come back to dance. Though they couldn't hold a typical in-person recital, the organization refused to let the dance season go by without showcasing the students.
They came up with a new performance idea, aptly titled 'The Show Must Go On.'
The staff decided to stage a large-scale production – record music videos for each one of their 25 classes and play the performances at the local drive-in theater, Transit Drive-In. The dancers got to be part of a video production set, and then watch themselves dance on the big screen.
Jocelyn Kuchta, 46, had always wanted to go to dance class. Two years ago, she signed up for danceability and her dance dream came true. Although Jocelyn had never been part of the typical in-person recital, she enjoyed being a part of the music video recording. Jocelyn felt the excitement of seeing many cameras and a green screen in her dance studio with her friends, while wearing her blue and white costume which she loved, and dancing to the song, "Oh My My." She also enjoyed having Elissa Webster, an eight-year danceability instructor, as her teacher.
"From day one, Jocelyn has told me about her love for dancing," Elissa said. "You can see her joy and determination in every move…When she dances, it's like she gets in a zone…It's wonderful to see and share that experience with her."
Elissa even gave Jocelyn a solo feature in the beginning of the song. Elissa describes that the song is about needing a break from day-to-day life routines, which resonated with Jocelyn. Elissa even challenged Jocelyn to try freestyle acting and channel her self-care energy.
"It was exhilarating," Jocelyn said. "It was something I could do for myself."
When Jocelyn dances, she focuses on the class and leaves her daily life stresses behind, and danceability provided her means for independent self-expression and creativity, even during the pandemic. The production at the drive-in theater was also the first time her family was able to see her perform.
"After the video shoot, Jocelyn told me how much fun she had and how amazing she thought the whole experience was," Elissa said. "This meant so much to me because sometimes as instructors we need reminders of what's truly important…What matters is that the dancers have fun and that they leave feeling great about what they were able to do on the set."
To watch a livestream recording of Jocelyn's and the other dancers' performances, click here.
More information on this life-changing mission can be found here: click here.
*Disclaimer: Albert Turner's name has been changed for confidentiality.