Mitchell, a young adult with autism, arrived at a film set to help create a TV show – an opportunity he didn't think he'd ever have. While slating and marking scenes, Mitchell learned that the scene he was working on was about a drummer with autism named Sonny, who was getting ready to play a concert with his band. 
Mitchell asked: "Does Sonny have autism … just like me?"
Mitchell showed a wide smile when he found out that Sonny had autism — just like him. Mitchell is a musician who is proud of having autism, and so is his inspiration, Sonny. 
The organization providing this sense of pride and the chance for youth with autism to be part of a film set is Rock Autism. Rock Autism is a Buffalo, N.Y.-based nonprofit led by Founder and President, Max Muscato, and Executive Director, Alea Conte. The Rock Autism team serves young adults living with autism by providing a first-of-its-kind vocational programming in the arts, film and music, to provide a means of building career paths and independent futures. 
Muscato always had an idea for a TV series about his own experiences working in the industry as a touring vocalist and musician, alongside his brother Sonny, who is a drummer with autism.
"Setlist" provided that parallel to Muscato's life. In the show, the cast portrays the antics of the band, Light, Sound & Color – a band that becomes a standout act in the music industry. The cast portrays Knox Winter, the band's lead, his brother Taz, a drummer living with autism, J, a free-spirited bass player and their manager.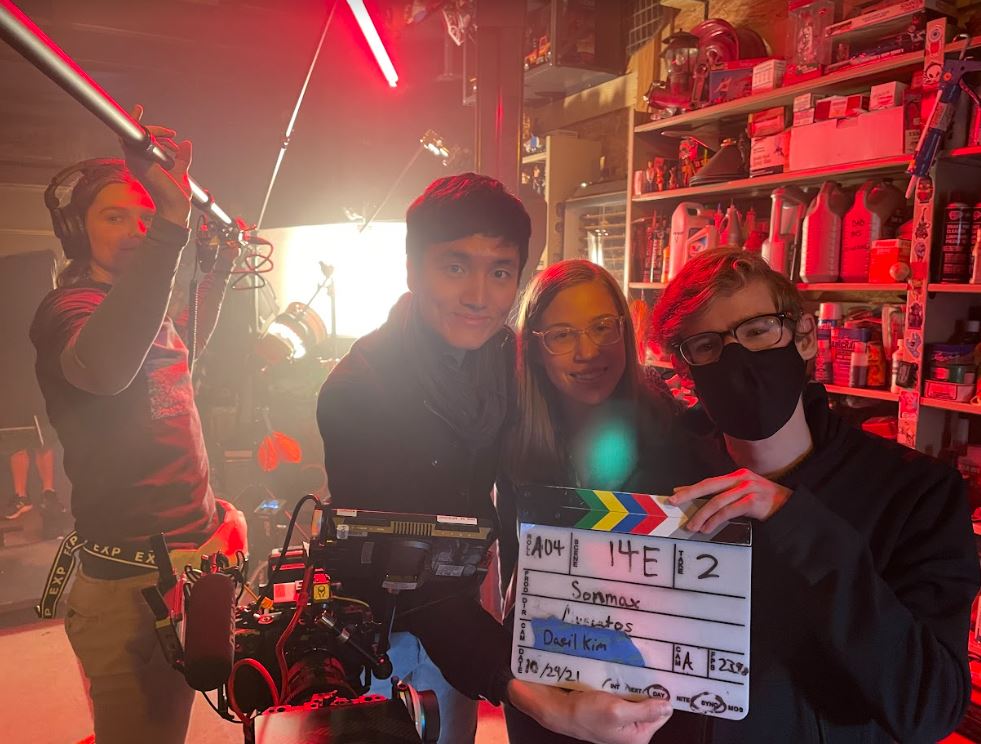 Rock Autism students participated in a one-week film camp with on-set internships, where they starred in the pilot episode and performed behind the scenes work during the filming.
"We had diehard cinephiles overjoyed with excitement [when they found out they'd be helping]," Conte said. "Some cheered … and some went completely silent in total shock. No one had ever told them they could do something like this before. Their own parents don't really understand how far their kids could go in this world with the right support."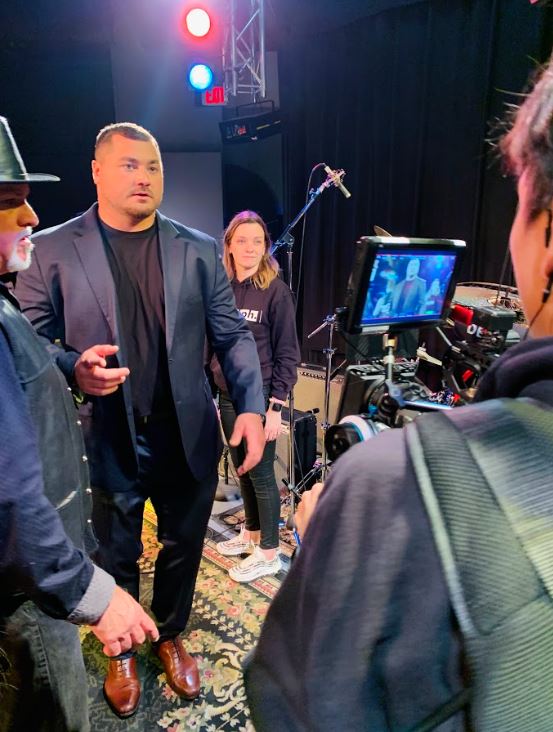 The 12 on-set students – with the support of former Buffalo Bills defensive tackle, Harrison Phillips and his Playmakers Foundation – received stipends for working on camera operation, lighting, photography, scene marking, videography, storyboarding and editing.
One of the students, a photographer named Michael, shot behind-the-scenes photos on set the day Phillips was shooting a scene for the show. As a huge Bills fan, Michael was excited to meet Phillips and take a photo with him – an added surprise Rock Autism was proud to give him. Brothers Francisco and Noel were also overjoyed to be a part.
"The look of shock and happiness on their faces was astounding," Conte said. "Francisco hugged me tight and wouldn't let me go," Conte said. "[He hugged me] because they never expect to be paid for their time. Jobs and even higher education are a difficult concept for them to grasp because so many obstacles stand in their way with conventional interviewing processes and job requirements … Rock Autism is here to provide that support."
The Buffalo natives will be premiering the pilot episode of "Setlist" Saturday, April 23rd at Thin Man Brewery. Information on that event can be found here.
More info about Rock Autism can be found here.
This blog provided by Hope Rises guest blogger, Vilona Trachtenberg. Learn more about Vilona here.