When 46-year-old Western New York native Ken Lockwood woke up from a coma and disoriented in a hospital bed, he didn't know if he'd survive.
Ken went into the hospital in September 2020 for a spinal fusion. Though the surgery went well, hospital staff were concerned about his lower spine's appearance, and Ken developed a fever. Hallucinations set in. With a fever of 105.3 degrees, Ken went into septic shock. His organs shut down and the infection spread to his heart. He was put into a medically-induced coma, and was put on a ventilator and feeding tube in the intensive care unit.
Ken's family was in the waiting room. The hospital staff told them to prepare for the worst – they were told that he may not make it through the night. Nine days later, Ken woke up from the coma.
After Ken's doctors performed a second emergency surgery on him – they found the source of infection and gave him an antibiotic that saved his life. His doctors told him it was a miracle he survived.
He didn't take that miracle lightly. He decided to use his miracle to help others in the community.
Ken created a Facebook group – WNY Thrive (Local Business Promotion) – in February 2021 – now a forum of 6,000 members. According to Ken, WNY Thrive is a consortium of like-minded small business owners, consumers and charitable organizations where positive collaboration, networking and advertising is encouraged. Many large groups do not allow advertisements for products, services or fundraisers, but Ken's group embraces it.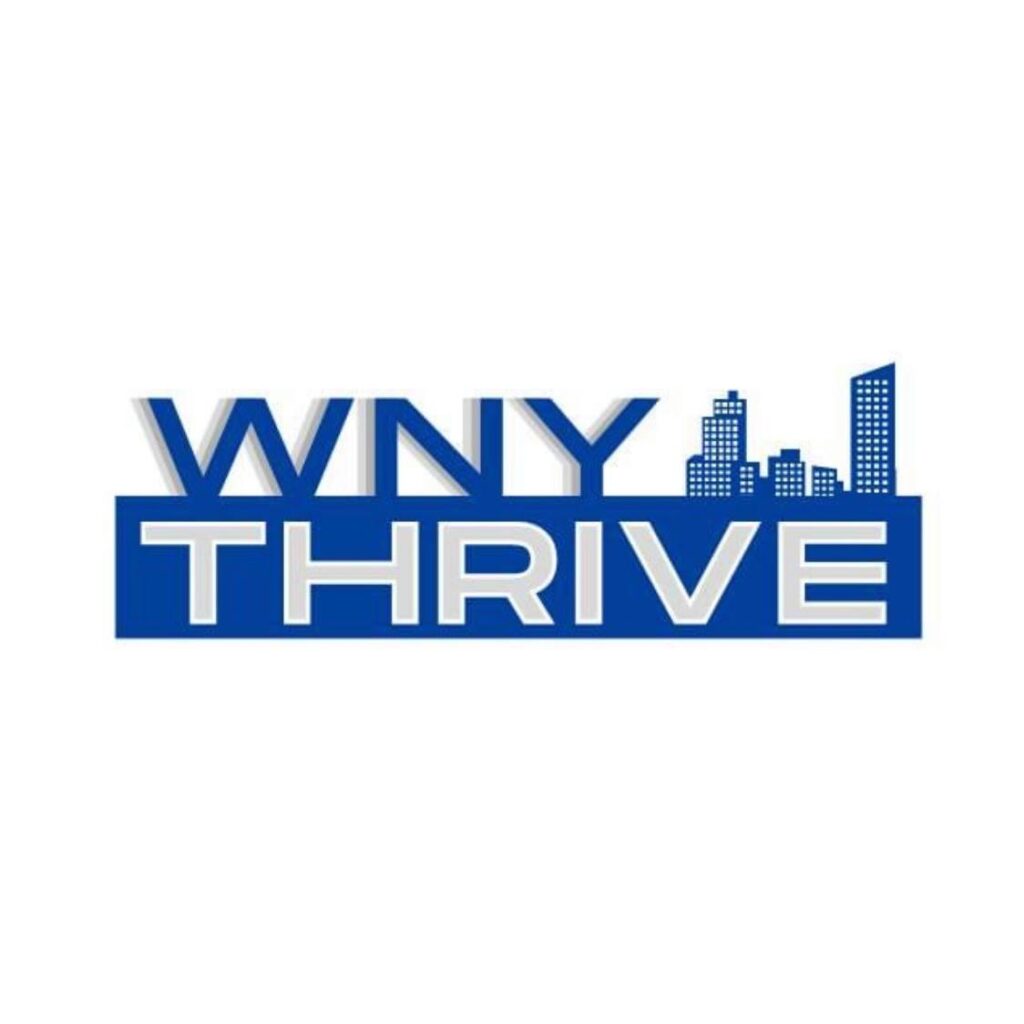 "I was inspired to make a greater contribution because I started to see things I didn't see before, and I was eternally grateful just to be alive," Ken said. "I saw someone unfairly bashing a local business on social media, and that's when the idea hit me to start a group to support local businesses and give them a means to collaborate and advertise at no cost."
In this group, small businesses promote their services, and those seeking services post to the group to find local businesses to help them. Companies have shared furniture sales, home repairs and landscaping, screen printing and more. When new people join the group, Ken and his team personally welcome each new member, too.
Ken, who also works as vice president of information systems at Rich Products, made the connection to expand beyond small business and include community collaboration through charities and fundraisers. He also consistently posts about individuals' accomplishments.
Ken leads by example, too! He's currently renovating his home, and vendors he met through the Thrive group are working on his roof, siding and painting his cabinets.
WNY Thrive has grown beyond the Facebook group, and on April 28, Ken is hosting his first in-person business networking event, called "Thrive Hive," featuring vendors from his forum, music and food. All the proceeds from this event will benefit a cause that is important to Ken – the 11 Day Power Play.
Ken is a lead volunteer, and even won "Volunteer Of The Year," for his work with the 11 Day Power Play. The 11DPP is a hockey game that lasts 11 consecutive days with the proceeds benefiting Make-A-Wish Western New York, Camp Good Days and Special Times and The Roswell Park & Oishei Children's Cancer and Blood Disorders Program. Being a thyroid cancer survivor himself, Ken and his daughter, Hannah have raised more than $35,000 for the cause.
"I've seen the best side of humanity [since I started the group]," Ken said. "People want to help others if you give them a chance … I love taking my experience … and helping others succeed. I'm at my best when I'm helping others, or volunteering my time for a worthy cause."
To find more about WNY Thrive (Local Business Promotion), click here.
Vilona Trachtenberg is a guest blogger for Hope Rises and provides stories that ignite hope. Learn more about her career and highlights here.