How do you see a picture like Kamari's and not beam with joy? His strength is unbeatable and his courage is unstoppable.
Kamari is a cancer survivor, just 5-years-old and dealing with larger obstacles than most. In the fall of 2018, he was at school when he fell ill with a high fever. The next day, when symptoms did not subside, he was rushed to his local hospital where doctors diagnosed him with a stomach flu.
But, mother's intuition kicked in to high gear, and Kamari's mother pushed for further testing. "Something just wasn't right," she said. Upon doing so, they learned that his left lung was fluid-filled and he was transported to Oishei Children's Hospital in Buffalo for an official diagnosis. This is where Kamari and his mother learned the tragic news – cancer. It was discovered that he had Lymphoma – a type of blood cancer.
His joyful spirit and superhero mentality, despite a critical illness, is why the Leukemia & Lymphoma Society of Western & Central New York identified him as "Boy of the Year" for 2020.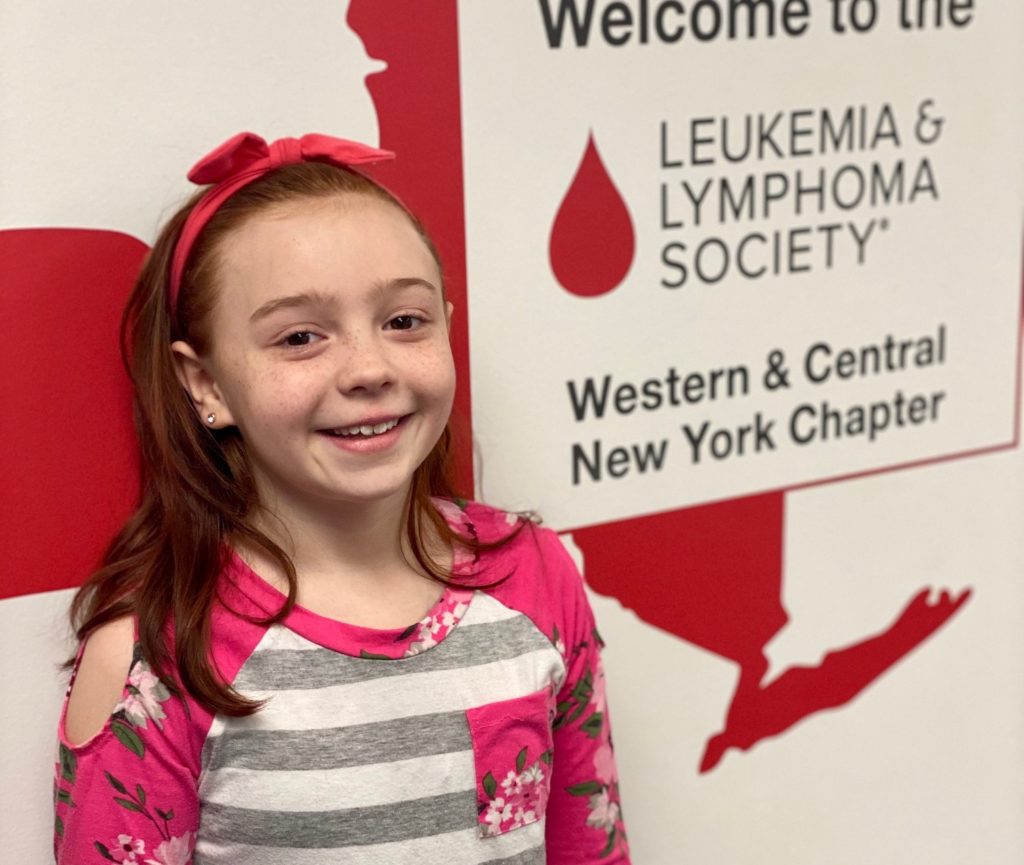 Kamari joins Lexi, "Girl of the Year", in this fundraising and awareness campaign to raise critical dollars and attention for the crucial work of the Leukemia & Lymphoma Society.
Lexi, faced with a similar story to Kamari, was also young when her family discovered that she had cancer. At the tender age of three, Lexi was diagnosed with leukemia with the deadly disease ravaging through her tiny body.
Lexi fought hard, battling back against the monster inside of her, and ultimately beat cancer years later. It's no surprise though – she is referred to by family as a "firecracker" and has inspired her entire community with her unwavering strength.
Lexi, now 10-years-old, is a fierce force motivating other children, like her, who are cancer warriors.

Both Lexi and Kamari are the ambassadors for the organization's "Man & Woman of the Year" – a 10-week philanthropic effort from eight professionals in the community, who have come together to raise critical funds for blood cancer research and support.
Campaign Manager, Sara Serafin-Wiese says, "The candidates are fighting to raise the most funds in honor of both Lexi and Kamari."
2020 "Man & Woman of the Year" candidates include: Adam Sumlin of Roswell Park, Carly Kennedy of Lawley Insurance, Anthony Kroese of Goldberg Segalla, Martin Burruano of Independent Health, Michele Chapuis of Europe Your Own Way, Michael DiCioccio of Social Chameleon, Kristina Groff of the Cheektowaga Chamber of Commerce and Joseph Burwick of Freed Maxick.
To learn more about making a meaningful gift and supporting this powerful campaign and the young warriors behind it, click here to support.