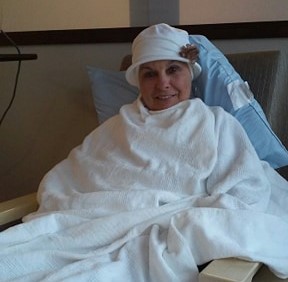 Donna Fanti discovered she had breast cancer after two of her friends were diagnosed. Her son, John Buccilli, said she couldn't sleep one night out of stress in learning about her friends, and performed a self breast exam.
That's when she felt a lump.
Donna went to Roswell Park Comprehensive Cancer Center for immediate treatment. Doctors told her she needed to start chemotherapy. John says the aggressive treatments were extremely tough on his mother.
"She couldn't get out of bed and relied on a cane to walk. She lost her hair within a week. It was just so sad to see her go through this and it really was a wake up call for all of us."
Prior to the devastating diagnosis, Donna filled her time with a passion for giving back and volunteer work. She started volunteering with Mats for a Mission – creating sleeping mats out of recycled plastic bags to distribute to the area's homeless. This is where John says she gained many selfless and lasting friendships.
"The woman who is in charge – Gail Potter – arranged for members of the group to come to my mom's home this week for a social distancing parade. They held signs of love and support and brought flowers to show how much they care and love her."
He said that with his mom ready to enter chemotherapy round five, this was a bright spot in a very dark time for Donna and the entire family. "My mom broke down – she sobbed after they left, knowing just how much people genuinely care."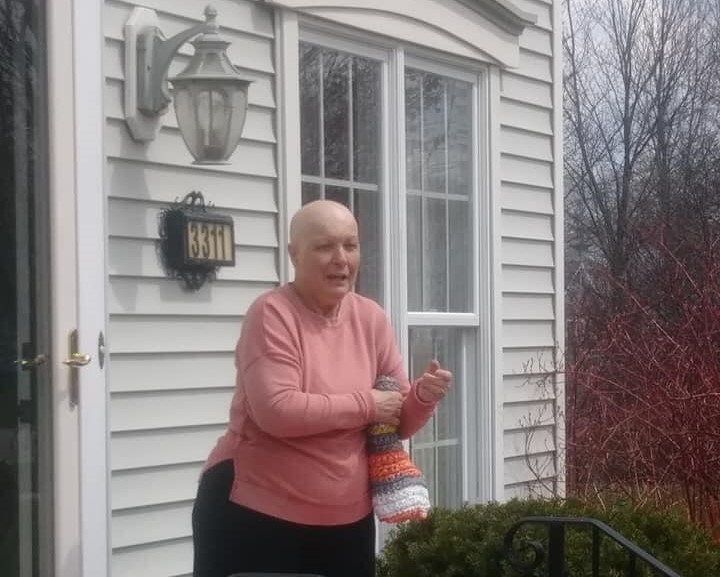 Gail from Mats for a Mission added, "Donna has been a member for over three years, completing more than 30 sleeping mats for those in need. We decided to cheer her up for this additional round of chemo."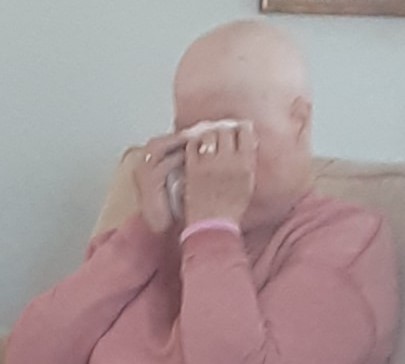 For other HOPE-filled stories of love and inspiration, head to Hope Rises on Facebook.