With Governor ordered closure of all New York schools through the remainder of the year, the Class of 2020 are feeling the unfortunate impact of not experiencing major life events, like prom and graduation. Their final goodbyes to classmates and teachers are now forced to be done via FaceTime or social distancing car parades.
Meagan Swartz, a Western New Yorker, felt sadness in her heart for the seniors of her community and got to work. "I had seen other groups across the country doing it and thought it was an amazing idea," she says.

She started the online group – TNT, Adopt a Senior – and within days nearly 1,000 members joined up to "adopt" a senior. "It brings tears to my eyes to see the community coming together to uplift these young adults from Tonawanda and North Tonawanda," she exclaims. "We've helped nearly 150 seniors with more coming in every day."
It's caught on because it's a simple idea – a parent or guardian posts a picture with information about their senior in the online Facebook group: where they're going to school, their sports, their interests, and favorite things. Members of the community then comment on the post to "adopt" that senior and then work to send thinking of you gifts and kind gestures to provide a spark of joy.
Danielle Duffy, a proud mom to a 2020 senior, shared a photo of her son after he was adopted, adding this note:
"My spoiled senior. He had a tough day and his mood was definitely lifted by his adoptive parents!!! You guys are angels."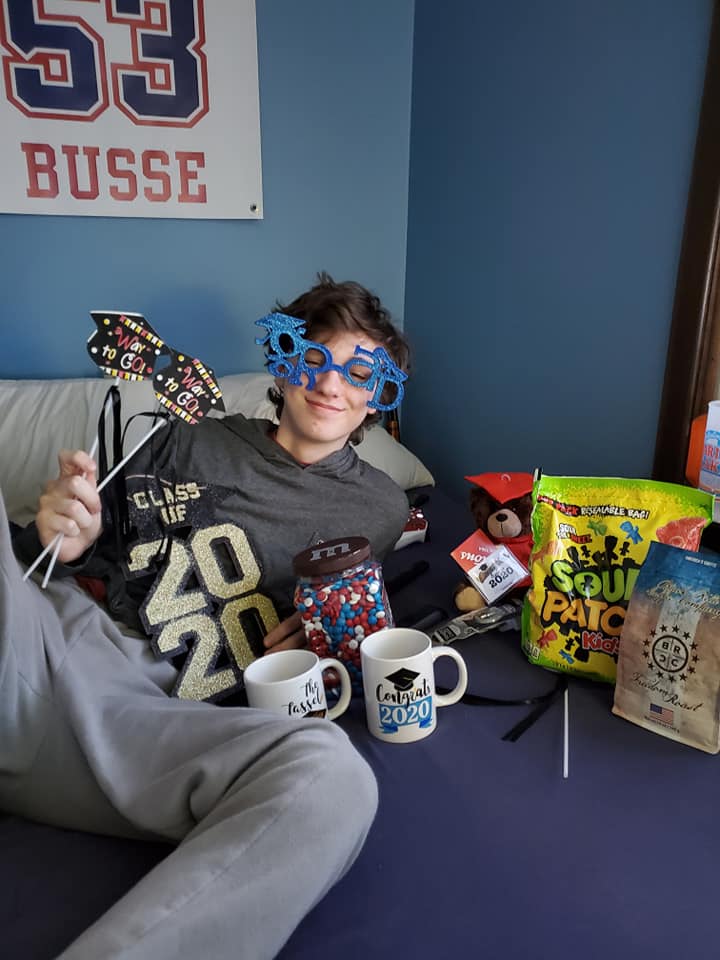 For more stories of love and hope, head to our Facebook page by clicking here.